Show Your Support!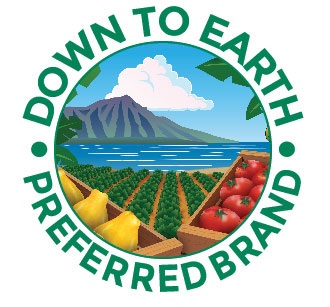 Next time you shop with us, you'll have a great opportunity to recognize and support brands that have made the decision to become a "Down to Earth Preferred Brand." By purchasing these products you'll help advance the widespread adoption of a lifestyle based on organic, non-GMO, and vegetarian products, and encourage more vendors to become a "Down to Earth Preferred Brand." The special "Down to Earth Preferred Brand" logo will help you identify Preferred Brands that meet our stringent criteria:
Must have products in at least two product categories (categories as defined by DTE)
Must have at least 5 products that we carry
Organic: All products must use all organic ingredients.  If limited in using all organic ingredients due to market shortages, economics, etc., must use at least some organic ingredients
GMO free: All products must be Non-GMO Project Verified (if they include at risk ingredients)
Vegetarian: All products under the vendor's brand name must be vegetarian:
They must not contain slaughtered animal ingredients, fish, poultry, or eggs
They must not have been tested on animals
Dairy products used as ingredients (e.g. cheese in cheese flavored chips) must be animal source rennet free. 
Natural: All products must be natural; i.e. no artificial flavors, colors, preservatives, additives, etc., minimally processed
Some of the industry's best known brands meet the above criteria and are our first Down to Earth Preferred Brands: