The Down to Earth website makes use of a modal dialog (pop-up window) for newsletter signups. The newsletter modal window is fully keyboard accessible and includes ARIA roles, states, and properties for screen readers and other assistive technology devices.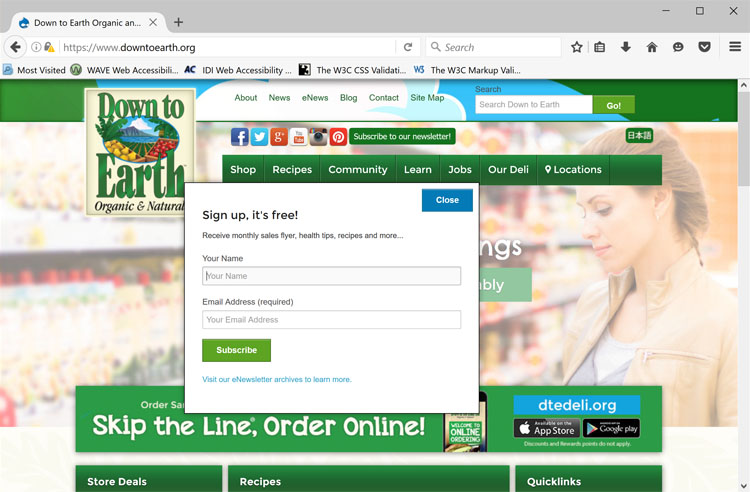 Here are some instructions for using modal dialogs with a keyboard:
Use the tab key to navigate to "Subscribe to our newsletter" in the DTE website header.
Hit enter to open the modal window for newsletter subscriptions
Use the tab and shift-tab keys to move between fields and controls in the subscription form.
Hit the escape key at any time to exit and close the modal window.
If you have any problems using the Newsletter subscription modal window, please contact webmaster@downtoearth.org .