The weather has cooled down -- maybe just a little bit here -- and the holidays are just around the corner. I love making my own crafts for the holidays and putting them all around the house. You can get super creative and crafty with just a couple things.
Here are a few fun crafts you can do with your keiki:
Potato Prints: Cut potatoes in half and score them with patterns. Dip them in paint and make whatever design you want. Some fun examples are trees or pumpkins!
Wreaths with leaves: Grab some leaves from outside and make a wreath for your front door. Try mango or banana leaves!
Pumpkin Seeds: Don't get rid of your pumpkin seeds! After drying them, have your keiki paint them and then make a design out of the colored pumpkin seeds.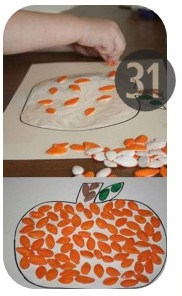 There are so many more fun crafts you can do. Tell us what crafts you like to do in the comments below.