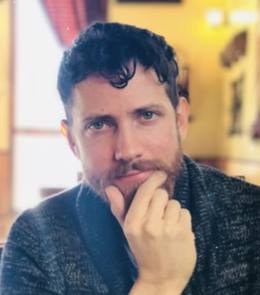 Free admission, refreshments provided.
A highly visual presentation covering the top myths surrounding a vegan diet. Topics that are covered range from "Vegans can't get enough protein" to "Cows are the only way to save the planet." The presentation not only looks at the myths that are used to bring vegans down but also the myths that vegans create. As with any Mic the Vegan content, all significant claims in the presentation will directly cite research. Also true to any Mic the Vegan content, the presentation will be lighthearted and full of bad jokes.
Mic (pronounced "Mike", as in microphone and his first name Michael) the Vegan, has a bachelor's degree in sustainable living, and is an industrial designer who designs water purification systems for the developing world. He is also a vegan science YouTuber who covers a variety of topics from the health benefits of a vegan diet and the environmental impact of eating animal products to the sociological phenomenon of casual animal exploitation. Based in the U.S., he regularly tackles debunking the myths that perpetuate harmful dietary and lifestyle behaviors - all with a drop of humor that he says only he thinks is funny. He is currently studying for a master's degree in public health and his YouTube Channel has over 290,000 subscribers and 25,000,000 total views.