Thursday, June 20, 2019 - 6:00pm
CANCELLED: Plant-Based Pregnancy and Post-Partum Seminar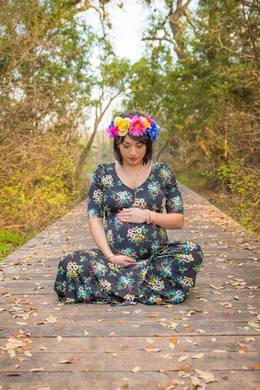 Aloha,
Unfortunately, we need to cancel this event. Full refunds were issued to all who purchased tickets. We apologize for any inconvenience.
Please visit d2e.co/events for more events like this in the future.
---
$15/per person. Registration required.
Held in our Honolulu Community Room on the third floor above our S King St store.
In this nutrition seminar you will learn about how to support a healthy pregnancy and healing postpartum while following a plant-based diet. Adriesa will discuss how to eat well for two and nutrition needs for a healthy mama and baby. She will also share recipes and bring berry oat bars for you to sample.
Adriesa Haruka is a mama to two boys, yoga teacher, childbirth educator, postpartum doula, & certified health coach specializing in pregnancy and postpartum. She loves to educate, encourage, and empower women.
For more information, please call (808) 947-3249.
48 Hour Cancellation Policy for Refunds and Cancellations.
Class will require reservations by at least 10 people. To make your reservation please call our Marketing Office at 947-3249 or sign up on Eventbrite. In the event of cancellation (2 days before event) everyone who signed up will be notified by email and phone. Walk-ins are welcome, however it's a good idea to call us to make sure event is still on.
When
Thursday, June 20, 2019 - 6:00pm
Where
Honolulu Community Room
2525 S King St, Suite 302
Honolulu
HI 96826