Friday, February 26, 2021 - 12:00pm
Kahului Job Fair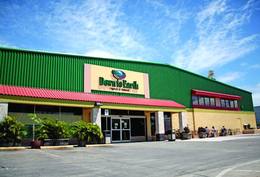 Interested in joining the Down to Earth Kahului team as our Deli Manager? 
On-the-spot interviews will be granted to qualified applicants at our Job Fair.
Friday, February 26th from 12pm - 4pm
Be a part of this vibrant neighborhood while enjoying working for a value-driven company. Plus that 20% team member discount is pretty awesome!
To help expedite the process, please complete the Down to Earth Application ahead of time: https://www.downtoearth.org/about-us/employment/apply
The DTE Kahului team is hiring for a Deli manager, Wellness assistant manager, Produce clerk, Deli clerk and more!
When
Friday, February 26, 2021 - 12:00pm
Where
Down to Earth Kahului's Upstairs Dining Area
305 Dairy Road
Kahului, HI, 96732