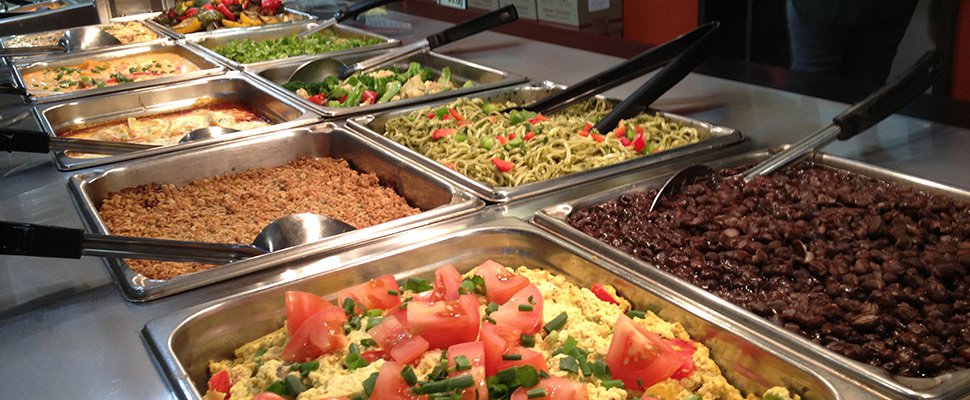 Hawaii's Leading Vegetarian Deli!
At Down to Earth Organic & Natural, we pride ourselves on creating delicious vegetarian dishes using local, fresh, and organic ingredients. Our deli offers an extensive range of appetizing dishes and fresh ingredients on our hot table and cold salad bar that makes customizing your meal easy and fun. Just around the corner from our hot bar, you'll find the bakery case! Stocked with delectable pastries baked fresh daily, including a variety of vegan and wheat-free options. You can also grab sandwiches, super smoothies and smoothie bowls, freshly squeezed juices, organic espresso drinks and more from our made-to-order menu. Customer favorites include the hand crafted "Earth Burger", packed with wholesome ingredients including sweet potato, almonds, and oat flour. No artificial ingredients or preservatives are used. Just natural, homemade goodness.
The Down to Earth Deli team hold their vast spread of prepared vegetarian foods to high culinary standards. They love developing new recipes and hearing suggestions from customers making sure there's always something exciting and new just around the corner. With so many options, Down to Earth is a great destination for people from all walks of life seeking food that's not only tasty but good for you, too!