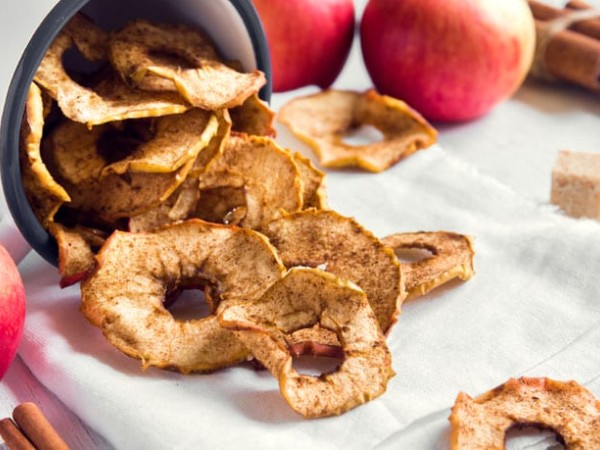 These chips are like a bite size apple pie.
Ingredients
4 apples
2 teaspoons coconut oil
1 Tablespoon cinnamon
1 teaspoon cardamom
½ teaspoon nutmeg
Instructions
Preheat oven to 400̊.
Cut apples in half and remove core.
Slice apples to desired thickness. Thick apples will be softer while thinner apples will be crunchier.
In a large bowl, combine apples and coconut. Toss to evenly coat apple slices. Add cinnamon, cardamom, and nutmeg and toss again until all apples are coated.
Place apple slices on a lined baking sheet. Make sure the apple slices do not overlap each other.
Bake for 30 minutes, flipping halfway through. Remove from oven and allow to cool.
Eat plain or serve with date caramel to make sweet "nachos". Enjoy!