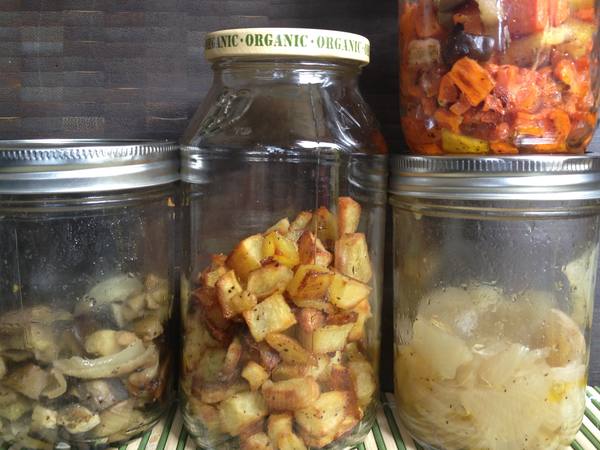 Herb Roasted Vegetables
Herb Roasted Vegetables Recipe from Down to Earth Organic and Natural
Updated: Mon, 05/13/2019 - 9:05pm
Ingredients
7 cups of your favorite vegetables
¼ cup balsamic vinegar
3 Tablespoons olive oil
½ teaspoon dried basil
½ teaspoon dried oregano
½ teaspoon dried thyme
½ teaspoon dried parsley
½ teaspoon dried rosemary
¼ teaspoon salt
¼ teaspoon pepper
2 cloves garlic, thinly sliced
1 medium onion, peeled and quartered
Instructions
Preheat oven to 425°.
Chop vegetables into 2-3" matchstick size.
In a small bowl combine vinegar, olive oil, dried herbs, salt, pepper and garlic.
Place veggies into a 9"x 13" baking dish, pour herb mixture over vegetables and toss to coat well.
Cover and bake 40 minutes or until vegetables are tender. Enjoy!