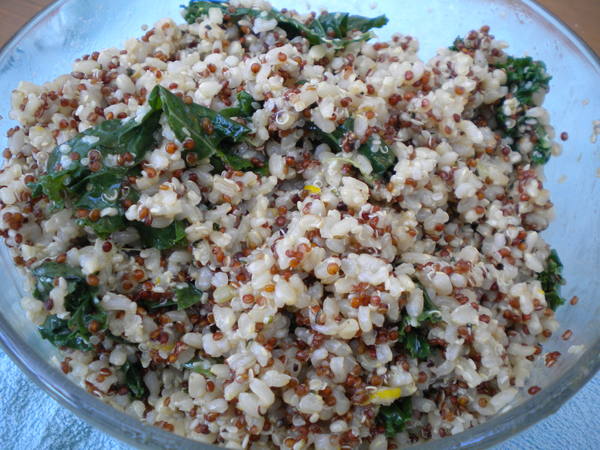 Herbed Barley Pilaf
Barley is a super healthy whole grain that is often overlooked. This simple pilaf is a delicious way to round out your hearty vegetarian meal.
Updated: Tue, 04/03/2018 - 8:20am
Ingredients
3 cups water + more for soaking
1 cup pearled barley
1 teaspoon sea salt
1 Tablespoon dried basil
1 Tablespoon dried caraway
1 Tablespoon minced garlic
2 teaspoons dried thyme
2 teaspoons black pepper
½ cup raisins
Instructions
Fill a large pot with filtered water. Add barley and let soak for a few hours, up to overnight.
Drain and gently rinse the barley. Refill with 3 cups fresh water. Bring water to a boil. Add barley and salt and reduce to a simmer. Cook until all liquid is absorbed, about 40 minutes. Add more water if grain seems too dry.
Add herbs and raisins. Stir to fluff, and let stand 10 minutes. Serve alongside greens and tempeh for a hearty, earthy meal. Enjoy!