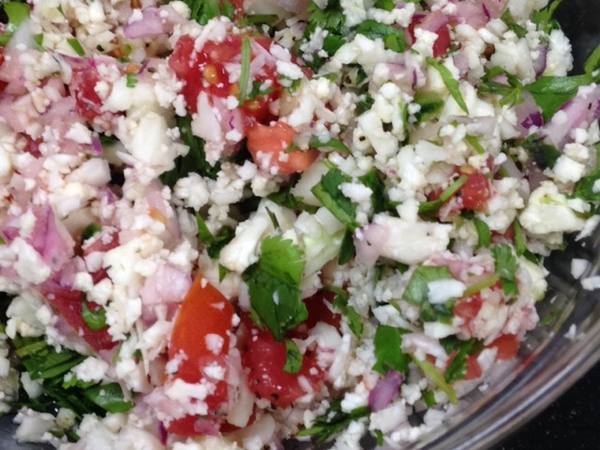 Raw Cauliflower Ceviche
This ceviche is so fresh, crisp and bright making it the perfect refreshing side to heavier dishes or as a perfect light appetizer.
Updated: Mon, 05/13/2019 - 9:00pm
Ingredients
1 head cauliflower, finely diced
2 large tomatoes, diced
¼ cup diced red onion
1 cup chopped cilantro
1 jalapeño, deseeded and diced
2 lemons, juiced
1 limes juiced
Salt and pepper, to taste
Instructions
Place all ingredients in a large bowl and let marinate for 2 hours in the refrigerator. Serve and enjoy!