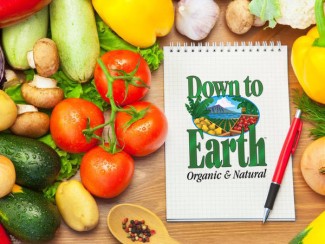 Refreshing Quinoa Salad recipe from Down to Earth Organic and Natural.
Ingredients
3½ cups water
2 cups quinoa, rinsed
1 cup diced cucumber
3 cups chopped kale
¼ cup grated carrot
2 Tablespoons olive oil
1 Tablespoon brown rice vinegar
4 Tablespoons lemon juice
1 teaspoon agave nectar
½ teaspoon soy sauce
Instructions
Bring water to a boil in a medium saucepan.
Add quinoa to boiling water. Bring back to a boil, reduce heat to low and cover with a lid.
Simmer for 12-15 minutes.
Remove from heat, fluff with a fork and cool completely in refrigerator.
Once quinoa is cooled, place into a large bowl. Add cucumber, kale and carrot, tossing to combine.
In a small mixing bowl combine olive oil, vinegar, lemon juice, agave nectar and soy sauce.
Pour over quinoa and toss together. Serve and enjoy!