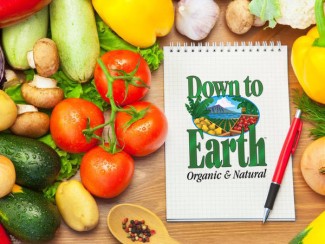 Sweet Potato Fry recipe from Down to Earth Organic and Natural.
Ingredients
2 small garnet sweet potatoes
2 Tablespoons nutritional yeast
1 teaspoon garlic powder
1 teaspoon onion powder
Salt and pepper to taste
Pinch cayenne
3 Tablespoons olive oil
Instructions
Preheat oven to 475º. Lightly coat a baking sheet with oil, or line with parchment paper.
Cut sweet potatoes into ¼" strips
In a bowl combine nutritional yeast, garlic powder, onion powder, salt, pepper and cayenne.
Add 3 Tablespoons olive oil and whisk until combined.
Pour spice mixture into a large re-sealable plastic bag. Add potatoes to bag and shake to coat with oil mixture.
Arrange potatoes in a single layer on baking sheet. Bake for 15 minutes. Flip the fries over and cook for another 10 minutes.
Remove from heat and enjoy with your favorite dipping sauce!