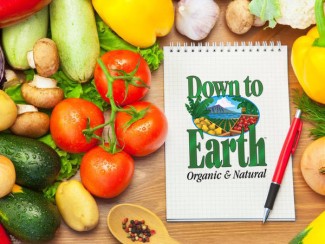 Spiced potatoes and vegetables inside a soft wheat pastry pocket are a perfect snack or quick meal.
Ingredients
Dough
2½-3 cups whole-wheat pastry flour
2 cups all-purpose flour
½ cup cold butter, cubed
⅓ cup vegetable shortening
1 Tablespoon baking powder
1-2 teaspoons fine sea salt
2 teaspoons agave or honey
½-¾ cup very cold water
Filling
2 cups peeled and cubed red potatoes
2 Tablespoons ghee or coconut oil, plus extra for brushing
1 cup minced onion
1 cup shredded carrot
2 Tablespoons curry powder
2 teaspoons garam masala
1 teaspoon red chili flakes (optional)
¾ cup fresh green peas
⅓ cup coconut milk
Instructions
Make the Dough: Add 2½ cups whole wheat pastry flour, all-purpose flour, butter, shortening, baking powder, salt, and agave to food processor fitted with dough blade (or simply mix together in a large bowl and mix with by hand!). Add water very slowly until dough forms. When dough is cohesive, turn out into a large bowl and knead a few times in your hands until smooth. Add more flour if dough is sticky. Divide into four balls, wrap in plastic and chill in refrigerator for 20 minutes.
Make the Filling: Bring four cups water to boil in a stockpot. Add potatoes and boil until soft. Drain and set aside to cool.
In the same stockpot, warm ghee/coconut oil over medium heat. Add onion and sauté until soft. Stir in carrots, curry powder, garam masala, chili flakes (if using), potatoes, peas, and coconut milk. Mash slightly together and let cook 3-5 minutes. Remove from heat, stir in salt to taste, and set aside to cool.
To make the Samosas: Preheat the oven to 375º degrees and line baking sheet with parchment paper.
On a smooth, lightly floured surface, roll dough out to ½ cm thick. Use a drinking glass or pint jar to cut out circles. Roll out circles into ovals, and brush with ghee.
Mound about 2 Tablespoons of potato mixture into center or circle, then fold circle in half, pinching dough together at seams. Fill all dough circles, then roll out remaining dough, and continue with remaining filling. Line samosas onto baking sheet and brush generously with melted ghee. Bake for 25 minutes, flip each samosa, brush with more ghee, and bake 10 minutes more. Serve with yogurt dip or mango chutney. Enjoy!