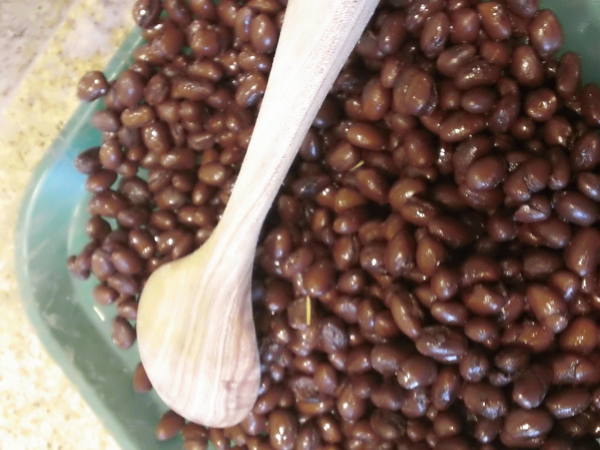 Coconut Black Beans
Black beans get dressed up with rich coconut milk and hearty spices. This can be served thick as a dip, or thinned with broth for a creamy bean soup.
Updated: Tue, 04/03/2018 - 8:14am
Ingredients
2 Tablespoons peanut oil
½ cup diced onion
3 large garlic cloves, minced
1 cup canned coconut milk
2 teaspoons ground cumin
2 teaspoons dried ground chipotle, or chili powder
Pinch of salt
2 (15-ounce) cans black beans
1 avocado, diced
Instructions
In a large saucepan heat oil until sizzling, then
add onions. Cook until soft, about 10 minutes. Add garlic and cook until fragrant.
Lower heat and add coconut milk, cumin,
chipotle and salt. Stir to combine, then add the
black beans. Simmer for 10 minutes, adding
water or broth for a thinner consistency. Taste
and adjust seasonings if necessary.
Serve in a large bowl for dipping, topped with
chopped avocado. Enjoy!