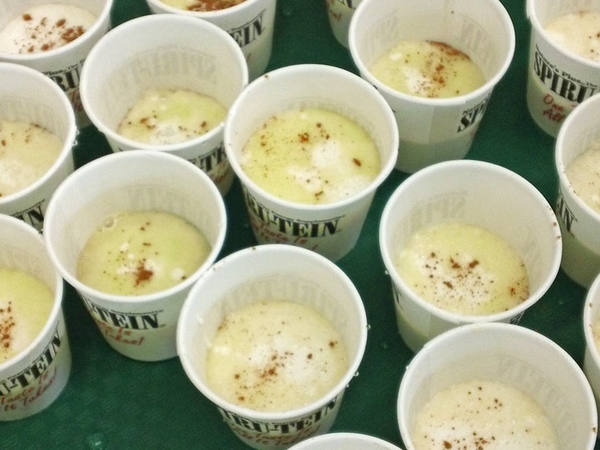 Butterbeer
Try this quintessential Wizarding drink and be transported to the 3 Broomsticks! Try it with a drop of butterscotch extract for a candy-like treat.
Updated: Wed, 04/04/2018 - 7:27am
Ingredients
1 cup brown sugar
2 Tablespoons water
6 Tablespoons butter
½ teaspoon salt
½ teaspoon apple cider vinegar
¾ cup heavy cream, divided
⅛ teaspoon butterscotch extract (optional)
4 (12-ounce) cream sodas
Cinnamon (optional)
Instructions
In a small saucepan over medium heat, combine the brown sugar and water. Bring to a gentle boil stirring often, until sugar is completely dissolved.
Stir in butter, salt, vinegar, and ¼ cup heavy cream until combined. Allow mixture to remain in saucepan, and set aside. Let cool to room temperature.
If desired, in stir butterscotch extract.
In a medium bowl, mix 2 Tablespoons brown sugar mixture and remaining ½ cup heavy cream. Set aside.
Return saucepan to stovetop and reheat over medium-low heat. Stir in 1 cream soda and heat for a few minutes.
Meanwhile, using an electric mixer on low, whip brown sugar and cream mixture until just thickened and not completely whipped, 2-3 minutes.
Carefully divide brown sugar mixture (from saucepan) between 4 heat-proof cups. Add about ¼ cup of cream soda to each cup and stir to combine. Divide remaining cream soda between cups.
Garnish each cup evenly by spooning whipped topping over each. Sprinkle with a small pinch of cinnamon. Serve to all your thirsty wizards and witches and enjoy!