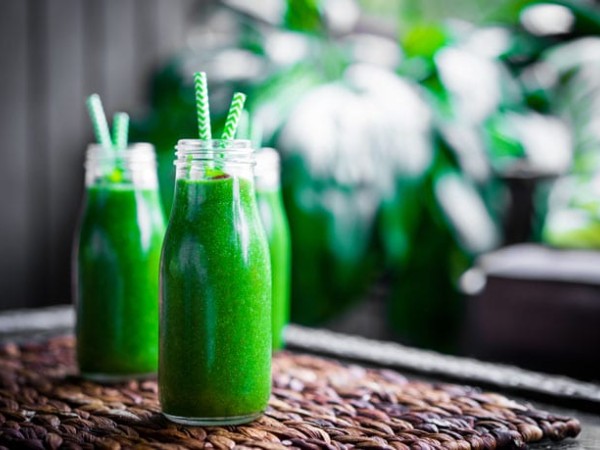 Green smoothies are an excellent way to incorporate more raw fruits and vegetables into your diet.
Ingredients
1 banana
1 cup strawberries (frozen or fresh)
1 cup blueberries
1 apple, cored and chopped
1 Tablespoon flax seed oil
3-4 cups kale
1 cup ice
3 cups water
Instructions
Place all ingredients in to a blender.
Blend until smooth and creamy. Divide between 2 glasses and enjoy!