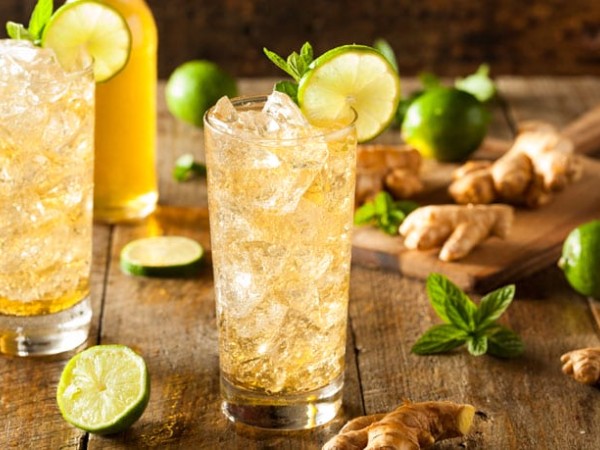 Jamaican Gingerade Recipe from Down to Earth Organic and Natural
Ingredients
1 cup peeled and sliced fresh ginger
2 vanilla beans or 1 Tablespoon vanilla extract
2 cups filtered water + 10 cups
¾ cup lemon juice
¼ teaspoon cinnamon
¼ teaspoon nutmeg
¼ teaspoon allspice
¼ teaspoon ground cloves
¼ teaspoon black pepper
½ cup agave nectar
4"-5" ginger root cut into ½" chunks
Instructions
Place sliced ginger, vanilla beans (if using extract, add it with spices) and 2 cups filtered water in a blender. Process for 20 seconds.
Pour mixture through a fine mesh strainer back into blender, reserving 2 Tablespoons ginger pulp.
Add lemon juice, spices and agave nectar. Blend for 20 seconds.
Transfer mixture into a large glass jar. Stir in 10 cups filtered water, reserved ginger pulp and ginger chunks.
Chill in the refrigerator for 2 hours. Serve and enjoy!