Spicy Tofu Scramble & Sweet Potato Hash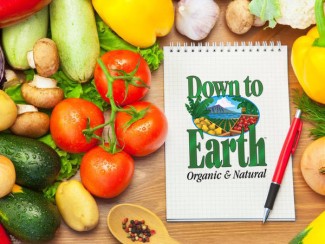 This fiery mix uses pantry staples to give you a quick, flavorful and nutritious kick start to your holiday mornings. Use your food processor to make quick work of shredding the sweet potato - you can even store shredded potatoes n the refrigerator for even less of a hassle in the morning.
Ingredients
Spicy Tofu Scramble
2 Tablespoons safflower oil
1 cup chopped red onion
1 cup chopped roasted red bell pepper
1 (14.5-ounce) can fire-roasted or regular tomatoes with juice
1 (10-ounce) firm tofu, drained and pressed dry
Salt and pepper, to taste
1 teaspoon smoked paprika
1 teaspoon cumin
1 teaspoon garlic powder
1 teaspoon onion powder
¼ teaspoon chili powder (optional)
¼ teaspoon cayenne powder (optional)
¼ teaspoon chipotle powder (optional)
Sweet Potato Hash
2 Tablespoons safflower oil
1 large sweet potato (about 1 pound), peeled and shredded
1 Tablespoon brown sugar
2 teaspoons garlic powder
2 teaspoons onion powder
1 teaspoon all-spice
Salt and pepper, to taste
½ cup chopped fresh cilantro (optional)
Salsa of choice
Instructions
To prepare Tofu Scramble: Heat safflower oil in a large skillet over medium high heat. Add onions and sauté for a few minutes or until softened. Stir in red bell pepper and canned tomatoes. Sauté for about 2-3 minutes to heat thoroughly.
Crumble tofu into mixture. Add in seasonings and toss to combine. Cook for about 5-7 minutes.
Meanwhile begin preparing Sweet Potato Hash: Heat safflower oil in another frying pan over medium-high heat. In a mixing bowl, quickly toss shredded potatoes with sugar, garlic powder, onion powder, all-spice, salt and pepper. Add sweet potato to frying pan and try to spread out as much as possible to make an even single layer. Allow to cook for about 5 minutes or until there is noticeable browning on the bottom side. Flip over potatoes to allow the other side to brown. Toss until most of potatoes are crispy and browned. Remove from heat.
Divide Tofu Scramble and Sweet Potato Hash evenly among serving plates. Garnish with fresh cilantro and a scoop of salsa. Enjoy!