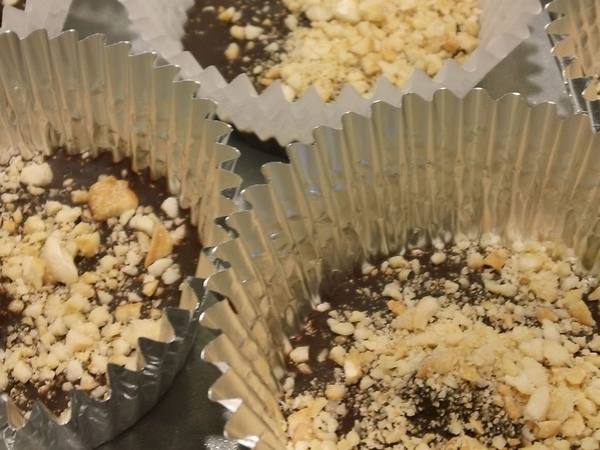 Raw Superfood Chocolates
This is a simple dark chocolate candy that can be personalized by flavor extracts, various mix-ins, or spices.
Updated: Thu, 04/05/2018 - 9:04pm
Ingredients
¾ cup raw cacao butter, chopped
¾ cup raw cacao powder
2 Tablespoons raw agave nectar
¼ cup chopped dried apricots
¼ cup ground roasted cashews* or raw cashews

*Not considered a raw product
Instructions
Line a baking sheet with 15 muffin liners. Set aside.
Place chopped cacao butter a large glass bowl.
Bring a saucepan of water to a boil and place the bowl over the hot water until cacao butter melts completely.
Gently stir in the cacao powder and agave nectar. Whisk until smooth.
Add in apricots and stir to coat.
Pour 1 scant (not completely full) Tablespoon of chocolate mixture into each muffin liner. Sprinkle with ground cashews. Let cool in the fridge until solid - about 2-3 hours. Store in the refrigerator or freezer. Enjoy!