Gluten-Free Mushroom Gravy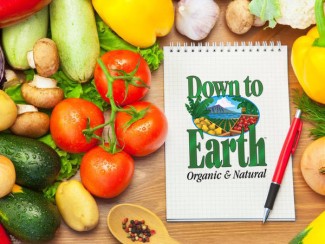 Gluten-Free Mushroom Gravy recipe from Down to Earth Organic and Natural.
Ingredients
3 Tablespoons olive oil
1 cup diced onion
2 cups chopped button mushrooms
3 garlic cloves, minced
1 teaspoon dried sage
1 teaspoon dried thyme
2 Tablespoons mirin
3 Tablespoons nutritional yeast
Salt and pepper, to taste
2½ cups vegetable broth
¼ cup gluten-free all purpose flour
Instructions
Heat oil in a large skillet over medium-high heat.
Stir in onions, mushrooms, and garlic. Cook until translucent.
Add sage, thyme, mirin, nutritional yeast, salt and pepper.
Slowly whisk in broth.
Slowly add flour a little at a time while whisking to ensure no clumps form.
Once gravy has thickened to desired thickness. Serve and enjoy!