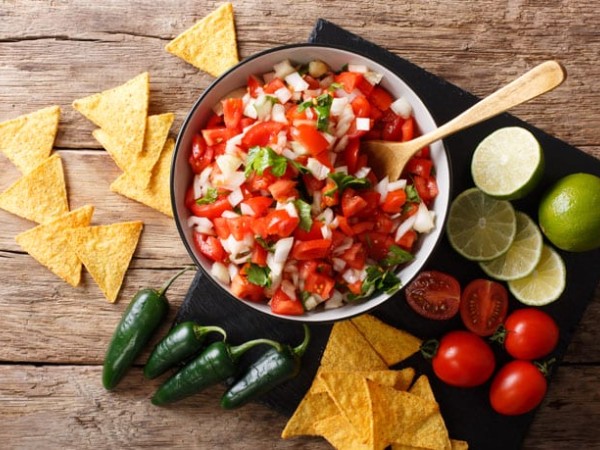 Pico de Gallo Salsa
Pico de Gallo translates as "roosters beak" because the ingredients in this fresh salsa are so roughly chopped it's like a chicken has pecked at them. It only takes a few minutes to make - just peck at it and throw it in a bowl!
Updated: Mon, 05/13/2019 - 8:51pm
Ingredients
2 tomatoes
½ onion
1-3 chilis to taste, finely chopped.
Salt and pepper, to taste
Squeeze of fresh lime juice, optional
Instructions
Roughly dice tomatoes, onion, chili and cilantro. Combine in a bowl.
Season to taste with salt, pepper, and lime juice. Serve and enjoy!