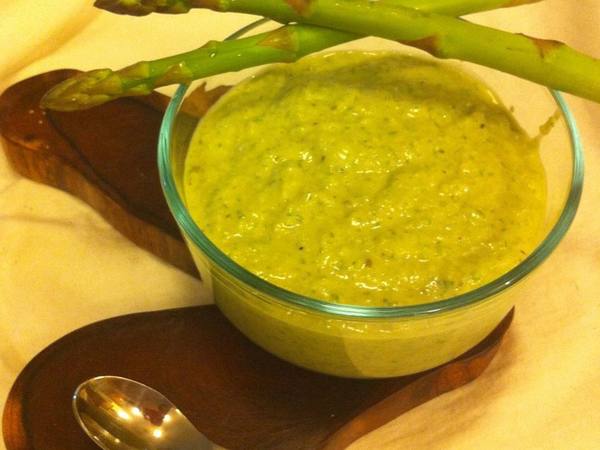 Raw Asparagus Pesto
A quick and easy way to incorporate the full nutritional value of raw asparagus - including antioxidants and phyto-nutrients - in your daily diet.
Updated: Mon, 04/09/2018 - 8:03am
Ingredients
3-5 asparagus stalks
3 cloves garlic
⅓ cup grated raw cheese (or parmesan cheese)
½ cup extra virgin olive oil
2 teaspoons aged balsamic vinegar
1 teaspoon lemon juice
Salt and pepper, to taste
Instructions
Chop woody ends of asparagus stalks and discard. Finely chop remaining asparagus.
Place asparagus and remaining ingredients in a food processor and process until mixture becomes slightly creamy. If mixture sticks to the sides of the bowl, stop the processor and scrap the sides with a spatula. Season with salt and pepper if desired.
Transfer to a serving bowl. Chill for at least 2-3 hours and serve as a dip or a sauce. Enjoy!