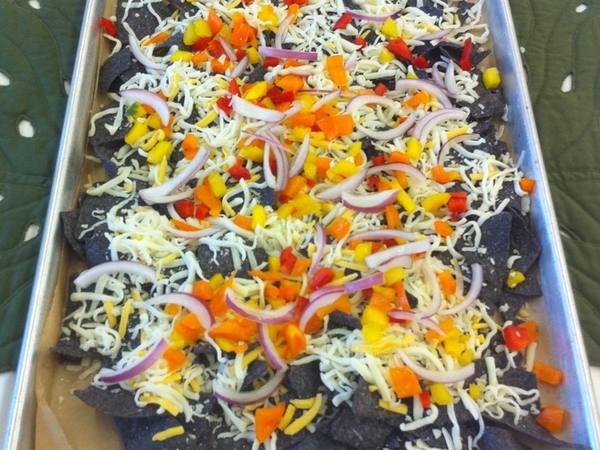 Blue Corn Nachos
Blue Corn Nacho recipe from Down to Earth Organic and Natural.
Updated: Thu, 09/13/2018 - 7:25am
Ingredients
1 (9-ounce) bag blue corn chips
1 cup grated cheddar cheese
½ cup grated pepper jack cheese
½ cup sliced onion
⅓ cup diced red bell pepper
Fresh or pickled jalapeños, to taste (optional)
Instructions
Preheat oven to 350°.
Spread chips in a single layer on a parchment lined baking sheet. Sprinkle with cheese, onion, bell pepper and jalapeños and bake for 8-10 minutes or until cheese is melted and chips are toasty.
Serve immediately with your favorite fixings. Enjoy!