Ethiopian Yataklete Kilkil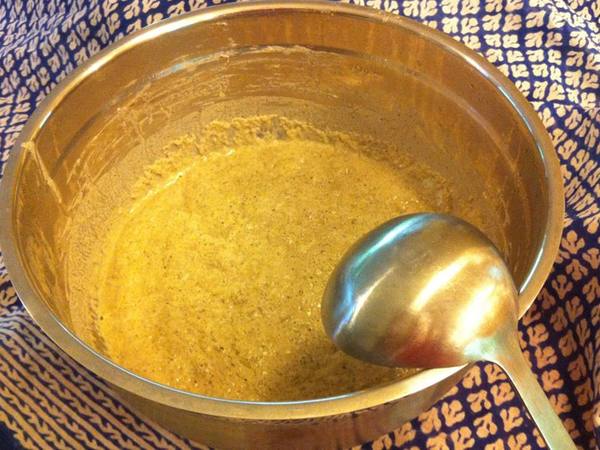 This delicious gingery stew is a great addition to a traditional Ethiopian meal or any meal in fact!
Ingredients
3 Yukon Gold potatoes, peeled and cubed
4 thin carrots, peeled and cut into ¼" rounds
½ pound green beans, cut into 1" pieces
Water
2 Tablespoons salt
1 cup finely chopped onion
2 cloves minced garlic
2 Tablespoons peeled and minced fresh ginger
1-3 jalapeno peppers, de-seeded and minced (optional)
Instructions
Place potatoes, carrots and green beans in a large saucepan. Cover surface with water and add salt. Bring to a boil and simmer until all vegetables are cooked through but not mushy, about 10 minutes. Drain and set aside.
Meanwhile, puree onions, garlic, ginger and pepper in a food processor or blender.
Combine Niter Kibbeh and onion mixture in a large sauté pan over medium-high heat. Turn heat down to medium and sauté until onions become translucent. Do not brown onions.
Add cooked vegetables, stock, cardamom, and Berbere Spice to sauté pan. Season with salt and pepper if desired. Simmer on low heat 15-30 minutes, stirring occasionally. Serve with Injera Bread and enjoy!