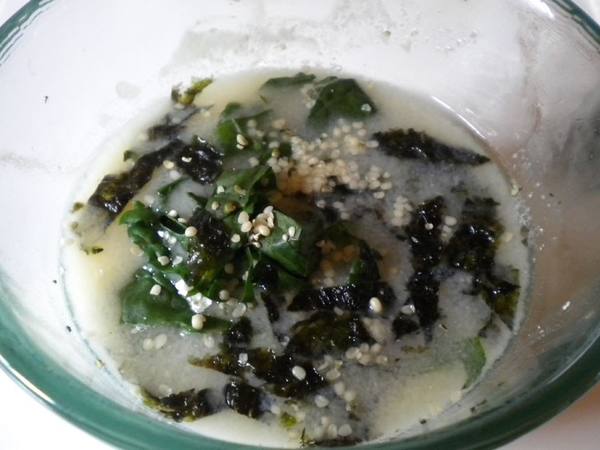 Hearty Miso Soup
Hearty Miso Soup recipe from Down to Earth Organic and Natural.
Updated: Sun, 09/09/2018 - 8:59am
Ingredients
2 cups chopped tomato
½ cup chopped daikon
3 large shiitake mushrooms, thinly sliced
2 tablespoons sesame oil
6 cups vegetable broth
⅓ cup wakame seaweed, soaked, rinsed and drained
1 package silken soft tofu, cubed
1 Tablespoon tamari sauce
3 Tablespoons miso
¼ cup sliced scallions
Instructions
In a large pot, sauté tomatoes, daikon and mushrooms in sesame oil until daikon becomes almost translucent, about 7-10 minutes.
Add vegetable broth, seaweed and tofu. Bring to a low boil over medium heat. Once a boil is reached, turn heat to low. Add tamari, miso and scallions, stirring to mix the miso entirely.
Continue to simmer for an additional 5-10 minutes, remove from heat and enjoy!