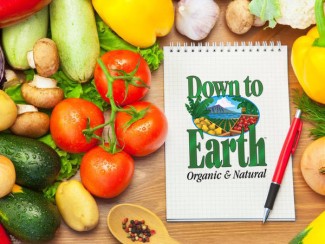 Red lentils make a quick, wholesome low-fat lunch or dinner. You can change out the beans too for colorful variations: try black beans, chickpeas or mung beans.
Ingredients
2 cups red lentils, rinsed
6 cups homemade vegetable broth or water (plus more if needed)
1-inch piece kombu seaweed (optional)
2 Tablespoons coconut oil
2 red peppers, diced finely
1 yellow pepper, diced finely
1 cup diced red onion
2-4 cloves garlic, minced
1 teaspoon sea salt, or more to taste
Instructions
Add red lentils, broth and kombu to a large saucepan. Bring to a boil, then cover, lower heat and simmer for 20 minutes. Lentils should be very soft and almost dissolved.
In a large skillet, heat coconut oil until fragrant. Add onions and garlic; cook for one minute. Add red peppers and yellow peppers, reserving ½ cup of each for garnish. Sauté over medium heat until soft and lightly browned, about 15 minutes. Stir occasionally to keep from burning.
For a chunky soup, stir vegetables into lentils along with salt. Simmer on very low for 10 minutes. Add extra broth to create a thinner soup.
For a creamier soup, blend lentils and veggies in a food processor until totally smooth, adding extra broth to create a thinner texture.
To serve, divide soup evenly and garnish with reserved peppers.