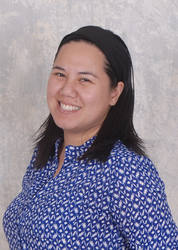 Assistant Marketing Manager
Email
Plaintext email only

No
Cynthia has been a happy member of the Down to Earth Marketing Team since 2010. 
A "Jill-of-all-trades", she is responsible for the company's social media, where she manages Down to Earth's presence on all the key platforms, and videography--producing films for team member training and a wide variety of marketing topics that include cooking classes, issues, and fun themes for social media.  Cynthia also provides support for the Customer Rewards program, and teaches cooking classes and workshops, and participates in health fairs, lectures, and many other events. She love to eat at home, read, eat with friends, dine out, read some more, volunteer, and cook amazing meals!
Recent Posts
My New Year's resolutions always start out strong and fire-y and then by mid-February, I sizzle out pretty spectacularly. I've got the usual stereotypical resolutions: eat better, exercise more, etc. I get all pumped and excited for the first few weeks and go at my resolutions with a vengeance. But eventually it becomes too overwhelming and I burn out. I scour the internet for tricks and hacks but get overloaded with information that is quite frankly too generic for me to practice. But this year, with the help of chocolate, I'm going to try something different.
The title of this post describes me perfectly. There are only so many hours in the day, and when I'm finished working, I want to get errands done as quickly as possible so I can enjoy my free time. I relish and search for any and all time-saving (or really effort saving) devices out there… if there's anything that can help automate my life to get things done faster and done well, I'm all over it. I've got automatic bill payments, a few sets of meal plans that I use over and over; I've got a couple dozen automated online tasks (thank you IFTTT), and more.
© 2017 Down to Earth Organic & Natural