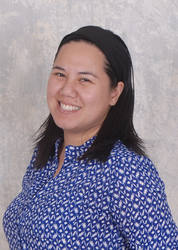 Marketing Director
Cynthia Cruz started with Down to Earth as a Community Outreach Assistant in 2010.  Her initial assignment was to help teach cooking classes and kick-start the company's social media initiatives.  Her facility with graphics and videography led her to take on additional responsibilities and become the Marketing Director.  Cynthia has been a vegetarian for over a decade and loves cooking at home, eating out, and reading about food. 
Recent Posts
Save 10% off your purchase of $50 or more, and 20% off your purchase of $100 or more.
Down to Earth has something for everyone on your shopping list including yourself! 
Try out these brand new yummy Deli items soon - they're only here for a limited time! 
Grinch Shake
12 oz $4.59 • 16 oz $5.99 • 24 oz $8.59
Organic Ice Cream or Soy Ice Cream, Organic Milk or Organic Soy Milk, Peppermint Syrup, Chocolate Chips, Spriulina
Santa's Lil' Helper
12 oz $4.99 • 16 oz $5.49 • 24 oz $5.99
Espresso, Vanilla Powder, Organic Milk or Organic Soy Milk, Ice, Chocolate Vanilla Sandwich Cookies (Vegan)
© 2020 Down to Earth Organic & Natural