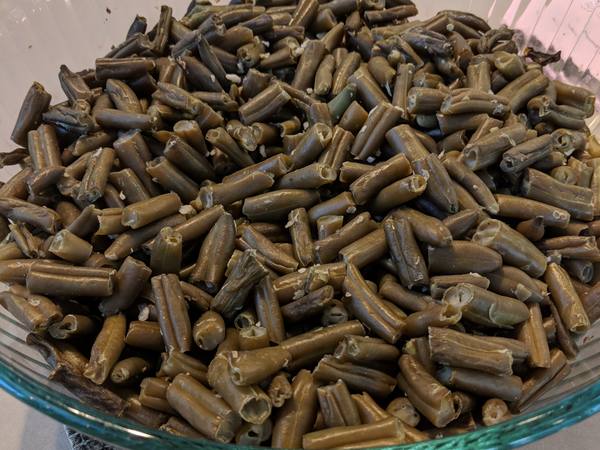 Garlicky Green Beans
Adding garlic and vinegar to your green beans takes this vegetable from side dish to star!
Updated: Fri, 05/11/2018 - 11:59am
Ingredients
2 Tablespoons olive oil
3 cloves garlic, minced
5 cups sliced green beans
2-3 Tablespoons vinegar of choice
Instructions
Saute garlic in oil until lightly brown.
Toss in green beans and add vinegar.
Let simmer for 3-5 minutes or until beans are bright green. Enjoy!