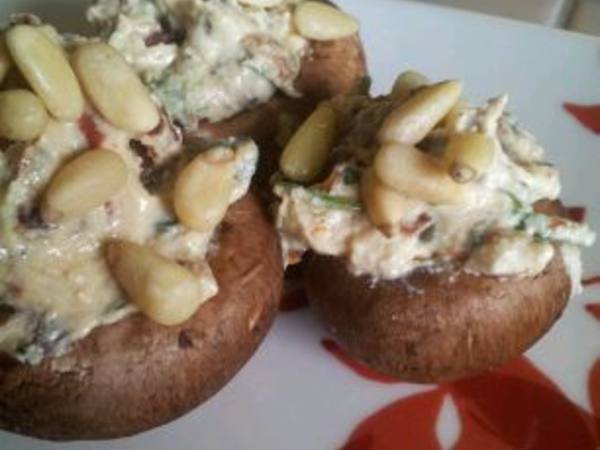 Raw Herb Stuffed Mushrooms
Raw mushrooms and a rich cashew filling make a great appetizer or main meal.
Updated: Tue, 04/03/2018 - 10:13pm
Ingredients
1 (8-ounce) container Baby Bella mushrooms
1 cup cashews, soaked 1 hour and drained
2 Tablespoons lemon juice
2 Tablespoons nutritional yeast
¼ cup water
3 Tablespoons fresh chopped basil
¼ teaspoon red pepper flakes
2 Tablespoons chopped sundried tomatoes
2 Tablespoons olive oil
¼ cup crushed pine nuts
Salt and pepper to taste
Instructions
Wash mushrooms, pat dry, and remove stems. Set aside.
To prepare the filling: Place cashews, lemon juice, nutritional yeast, and water in a food processor. Process until creamy.
Place mixture in a large bowl and mix in remaining ingredients.
Spoon 1 Tablespoon of the filling into each mushroom cap. Set mushrooms onto serving platter and sprinkle with crushed pine nuts. Enjoy!