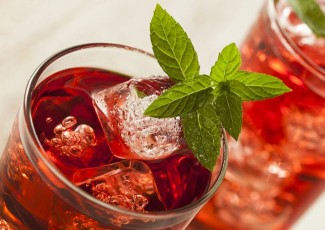 This traditional Mexican refreshment' is delicious anytime of the year but especially when it's hot out. You can find dried hibiscus in our bulk spices section in our stores.
Ingredients
1 cup dried hibiscus
½ gallon purified water
¾ cups agave + more if desired
Slices of citrus (optional)
Instructions
Wrap hibiscus in cheese cloth and tie with string.
Place in a large pitcher or bowl with water and let steep for 1 hour.
Add agave and stir. Place in refrigerator and let cool for at least 2-3 hours. Add slices of a fresh citrus for a brighter flavor. Serve and enjoy!