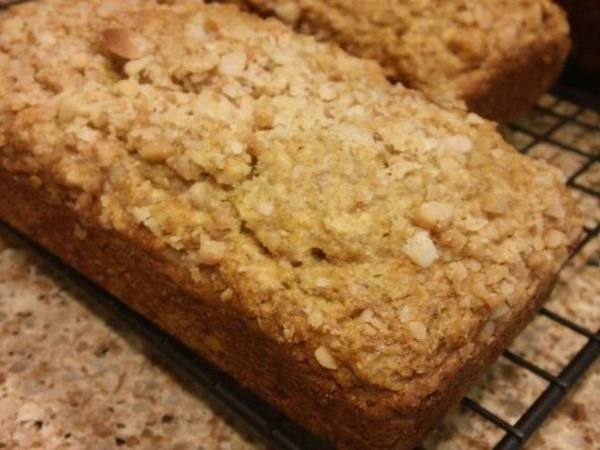 Banana and Papaya Bread
Adding ripe papayas and macadamia nuts to a classic banana bread recipe makes for an extra delicious sweet treat.
Updated: Wed, 04/04/2018 - 9:20pm
Ingredients
¼ cup coconut oil
2 Tablespoons ground flax seeds
½ cup non-dairy milk
½ cup papaya puree
½ cup very ripe banana, mashed
1 cup whole wheat pastry flour
½ cup whole spelt flour
½ cup whole oats
½ cup cane sugar
2 teaspoons baking powder
½ teaspoon baking soda
½ teaspoon sea salt
¾ cup ground toasted macadamia nuts
Instructions
Preheat oven to 350°. Grease a 9"x5" bread pan with 1 teaspoon of coconut oil.
Whisk the flax seeds with non-dairy milk. Let stand one minute.
Whisk in remaining coconut oil, papaya, banana, and whisk until smooth.
In a large bowl mix remaining ingredients - except for nuts. Add dry ingredients to wet ingredients, and stir gently to combine. Fold in the nuts.
Pour batter into baking pan, and bake for 45-55 minutes. Check for doneness using a toothpick. Let cool before slicing. Enjoy!