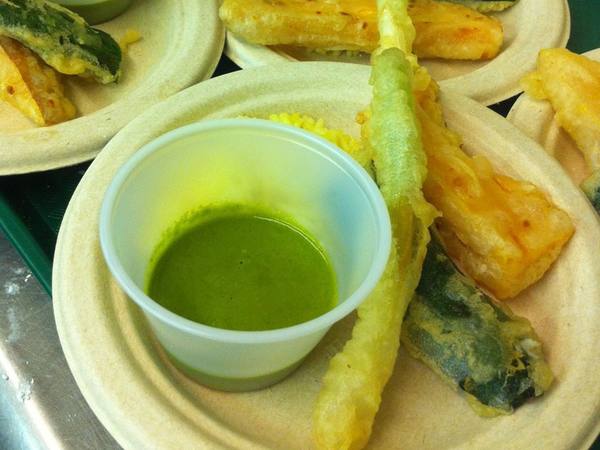 Cardamom Infused Dipping Sauce
Cardamom Infused Dipping Sauce Recipe from Down to Earth Organic and Natural
Updated: Sun, 02/03/2019 - 7:25am
Ingredients
2 limes
2 blood oranges
6 cardamom pods
2¾ cups fresh chopped cilantro (leaves and stalks)
1 Tablespoon grated fresh ginger
1 Tablespoon agave nectar
4 Tablespoons sunflower oil
½ teaspoon salt
2 Tablespoons water
Instructions
Zest and juice both limes and oranges. Should yield about ⅓ cup juice. Set aside.
Break open cardamom pods and put the seeds into a food processor. Discard the woody pods.
Add zest, juice and remaining ingredients and blitz to get a smooth, liquid-y consistency.
Serve with your favorite fried foods, such as our Summer Vegetable Tempura. Enjoy!