Kaiulani Spices Curry Fried Rice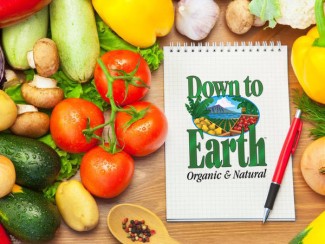 This dish is available at the hot bar in Down to Earth's deli department. It's one of our best-selling dishes thanks to no small part to Kaiulani Spices Exotic Curry seasoning blend. You can buy this awesome seasoning blend at all Down to Earth locations. Visit kaispices.com to learn more about this amazing local company!
Ingredients
1/3 cup olive oil
2½ Tablespoons Kaiulani's Exotic Curry Seasoning
¼ cup cilantro, leaves and stems chop separately
2 cups cold cooked jasmine rice
2 Tablespoons dried cranberries or raisins
¼ cup green onion, thinly sliced 
2-3 Tablespoons toasted almonds or macadamia nuts (optional) 
Instructions
Heat olive oil in pan on medium heat.
When heated, add garlic, Kaiulani's Exotic Curry Seasoning, cilantro stems and cranberries in pan.
When garlic is cooked, add the rice.
Mix well until the rice is a beautiful golden color, not pale.
Add green onions and cilantro leaves and mix again. Taste rice and adjust seasoning to taste.
Sprinkle nuts on top. Serve and enjoy!