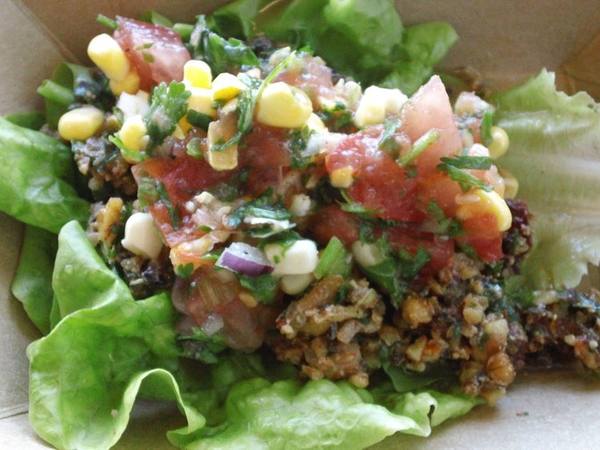 Raw Tacos
Updated: Fri, 06/15/2018 - 7:55am
Ingredients:
2½ cups raw walnuts
1 garlic clove
½ cup sun-dried tomatoes in olive oil, chopped
½ cup chopped black olives
½ cup chopped cilantro
3 Tablespoons diced red onion
Juice of 1 lemon
Juice of 1 lime
1½ teaspoons cumin
1 teaspoon oregano
Pinch cayenne pepper
1 Tablespoon chili powder
Salt and pepper, to taste
4-6 lettuce leaves
Instructions:
Place walnuts in a food processor and process until chunky. Transfer to a large mixing bowl.
Add remaining ingredients - except for lettuce leaves - and toss with your hands until well combined.
Spoon generous amounts into each lettuce leaf and serve immediately. Enjoy!