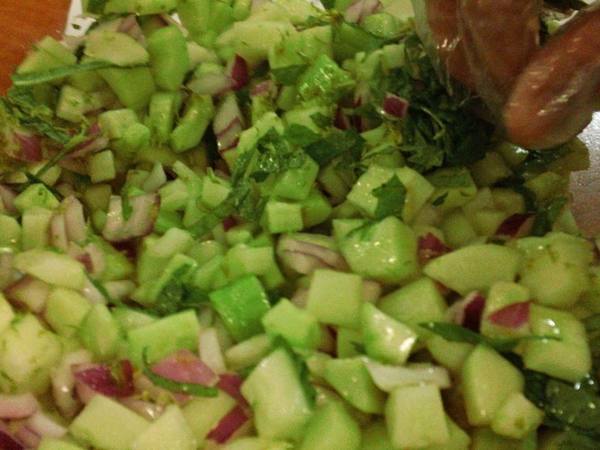 Cooling Cucumber and Lime Salad
Cooling Cucumber and Lime Salad Recipe from Down to Earth Organic and Natural
Updated: Sun, 02/03/2019 - 7:30am
Ingredients:
3 cucumbers, diced (about 3¼ cups)
¾ cup chopped red onion
¼ cup sliced mint
Zest of 1 lime
2 Tablespoons lime juice
1 Tablespoon coconut oil
1 teaspoon rice vinegar
1 teaspoon agave nectar
Instructions:
Place cucumbers and onions in a bowl.
Gently toss in mint, lime zest, lime juice, coconut oil, rice vinegar, and agave nectar.
Chill for 15 minutes, serve and enjoy!