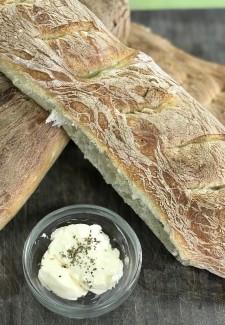 Creamy, tangy, and inexpensive to make. This vegan goat cheese is a nice fresh, tangy alternative to the real thing.
Ingredients
1 10 or 14-ounce block firm tofu, drained
1 cup almonds, soaked overnight
¾ cup nutritional yeast
2-3 cloves garlic
Juice of one lemon
1 teaspoon salt
Instructions
Combine all ingredients in a blender and blend until smooth.
Serve cold with bread, enjoy!