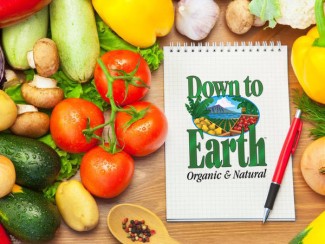 Shiitake Croquette recipe from Down to Earth Organic and Natural.
Ingredients
3 Tablespoons safflower oil
5 large shiitake mushrooms, finely chopped
1 cup diced onion
3 garlic cloves, minced
1 cup chopped green onion
½ cup diced red pepper
1 22-ounce package Bob's Red Mill Gluten Free 1 to 1 baking flour
1 teaspoon baking powder
¼ teaspoon salt
¼ teaspoon pepper
3 Tablespoons coconut palm sugar
3 Tablespoons vegan butter
1 ½ cups water
½ cup olive oil
Instructions
Preheat oven to 350º. Line a baking sheet with parchment paper and set aside.
In a medium skillet heat oil and sauté mushrooms, onion, garlic, green onion, and red pepper. Cook until translucent and season with salt and pepper. Remove from heat and set aside.
In a large bowl place baking flour, baking powder, salt, pepper, and sugar.
Use a pastry cutter or fingers to mix in cold vegan butter until crumbly.
Add sauté mixture, olive oil, and water and mix together until fully combined.
Form ball about the size of a golf ball and smash to make flat. Place on baking sheet and continue process until complete.
Bake in oven for 15 minutes and then flip. Bake for another 10 minutes until golden brown. Serve warm with your favorite hot sauce and enjoy!