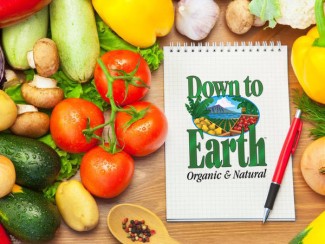 Quinoa is a tiny seed-like grain native to the Andes mountains of South America. Pronounced " keen-wah", this small grain packs a powerhouse of protein and amino acids for long-lasting energy. Quinoa has a lovely nutty flavor and cooks quickly, qualities that make it a great whole-grain addition to your menu.
Ingredients
1 cup quinoa, dry roasted
3 cups water
1 onion, minced
2 Tablespoons black poppy seeds
1 carrot, cut into thin matchsticks
⅓ cup parsley, minced
1 scallion, sliced
Pinch of sea salt
Soy sauce to taste
Instructions
Roast quinoa by stirring in a pan over medium heat until it smells sweet, but does not turn brown.
Bring water nearly to a boil in a saucepan. Just before it boils add quinoa, onion and poppy seeds.
Cover and simmer on low heat for 20 minutes. Turn off heat.
Mix carrot, parsley and scallion into the quinoa.
Cover and steam (without heat) for 5 minutes.
Season lightly with salt and soy sauce to taste. Enjoy!
Variation: Chill and dress with a lemon vinaigrette for a cool summer dish.