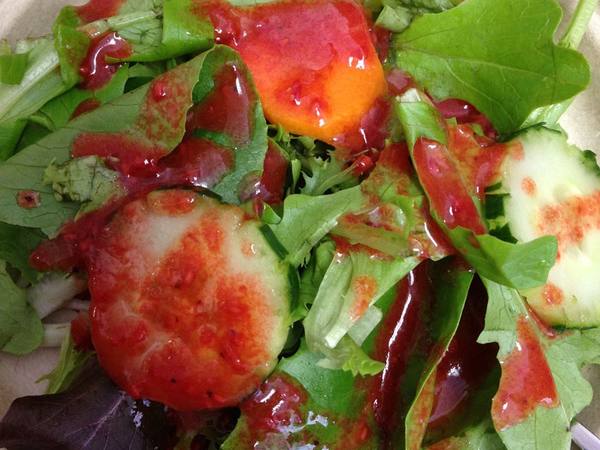 Tossed Mixed Greens with Raspberry Vinaigrette
A light and tasty salad with a zesty dressing.
Updated: Mon, 05/13/2019 - 9:13pm
Ingredients
Salad
4-6 cups mixed greens
1 cucumber, thinly sliced
½ cup grated carrot
½ cup grated beets
¼ cup sliced almonds
Raspberry Vinaigrette
½ cup frozen raspberries, thawed
¾ cup olive oil
2 Tablespoons apple cider vinegar
3 Tablespoons fresh lemon juice
Agave nectar to taste
Salt and pepper to taste
Instructions
In a large bowl gently toss all Salad ingredients together. Set aside.
In a blender, combine Raspberry Vinaigrette ingredients until emulsified.
Drizzle Raspberry Vinaigrette over Salad. Toss to combine and enjoy!