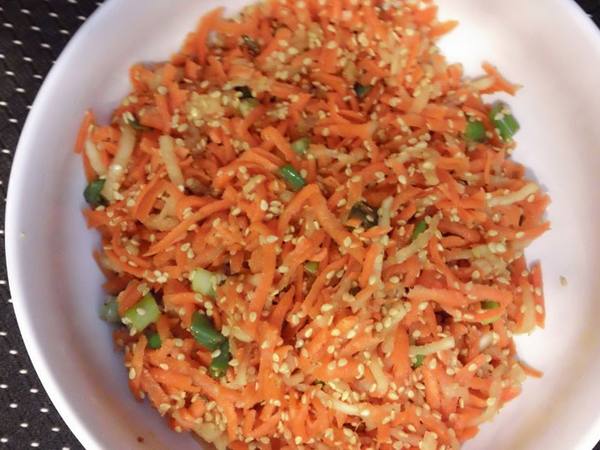 Daikon & Carrot Salad
Daikon is a large white radish that cleanses the liver and kidneys. If the flavor is too strong, daikon can be blanched before using.
Updated: Sun, 05/27/2018 - 8:04am
Ingredients
2 cups shredded carrots
1 cup shredded daikon
2 teaspoons salt
¼ cup finely chopped green onion
¼ cup toasted sesame seeds
2 Tablespoons rice vinegar
1 Tablespoon Nama shoyu
1 teaspoon honey
Instructions
Add carrots and daikon to a large bowl. Sprinkle with salt and toss to combine. Cover with a plate and weigh down with heavy bottles, pans, etc. Let stand 30 minutes at room temperature.
Remove weights and strain vegetables. Rinse vegetables with clean water. Squeeze out excess water.
Transfer to another large bowl and toss with remaining ingredients.
Serve Salad on it's own or tossed with cabbage, kale or other greens. Enjoy!