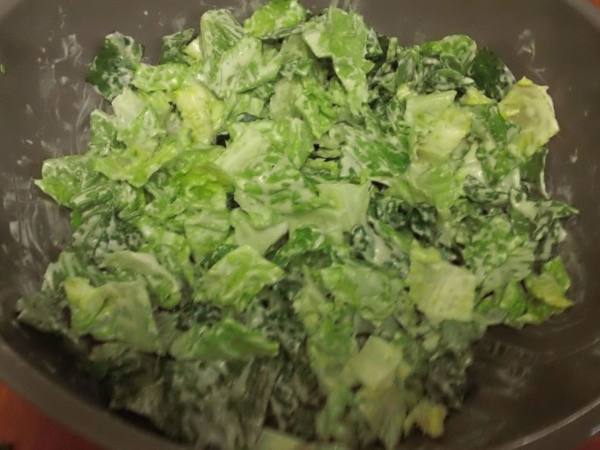 Vegan Caesar Salad
Vegan Caesar Salad recipe from Down to Earth Organic and Natural.
Updated: Mon, 05/13/2019 - 9:05pm
Ingredients
2 Romaine lettuce hearts, chopped
1 cup vegan mayonnaise
1 Tablespoon lemon juice
1½ teaspoons nutritional yeast
1½ teaspoons olive oil
¾ teaspoon vegetarian Worcestershire sauce
Salt and pepper to taste
Packaged or homemade croutons
Instructions
Place chopped lettuce in a large bowl.
In a blender or food processor, blend together vegan mayonnaise, lemon juice, nutritional yeast, olive oil and Worcestershire sauce.
Add salt and pepper and mix well.
Pour dressing over lettuce, mix well and top with croutons. Sprinkle with a little nutritional yeast, serve and enjoy!