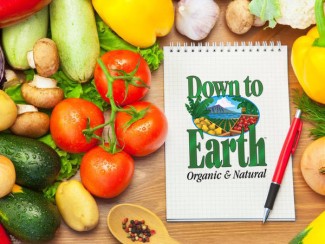 These rolls aren't the prettiest but they taste sweet and delicious! No one has to know that the ingredients are closer to a healthy cereal than an irresistible glazed donut. Adapted from the Sweet Freedom Cookbook
Ingredients
Filling:
¼ cup brown sugar
2 Tablespoons spelt flour
2 Tablespoons cinnamon
3 Tablespoons safflower or sunflower oil
1-2 Tablespoons water + more if needed
Dough
1 cup vanilla hemp milk or soy milk
1 teaspoon apple cider vinegar
1½ cups whole wheat pastry flour + more for rolling out dough
½ cup spelt flour
½ cup rye flour or wheatgerm
1 Tablespoon baking powder
½ teaspoon sea salt
¼ cup chilled (solid) coconut oil + more to grease baking sheet
2 Tablespoons agave
Glaze:
¼ cup brown sugar
¼ cup cornstarch
3 Tablespoons vanilla hemp milk or soy milk + more if needed
Instructions
Preheat oven to 350°. Grease a springform pan or pie dish with coconut oil.
Prepare Filling: Combine brown sugar, spelt flour and cinnamon in a mixing bowl. Drizzle oil over mixture and stir to combine. Stir in water to create a thick but spreadable paste. If mixture is too thick, add a Tablespoon of water at a time until mixture is similar to that of a nut butter. Set aside.
Prepare Dough: Combine hemp milk and apple cider vinegar in a liquid measuring cup. Set aside.
In a large bowl, sift together pastry flour, spelt flour, rye flour, baking powder and salt. Whisk together to combine.
Using a teaspoon measuring spoon, drop coconut oil over flour mixture. Using a fork, cut through coconut oil lumps to create pea-sized pieces of oil. Toss flour mixture with a fork to distribute oil throughout. Do not pinch mixture with fingers - you don't want the oil to be completely blended in with the flour mixture.
Whisk agave into hemp milk mixture. Pour over flour mixture. Toss with a fork until dough shapes into ball - resist using your hands except to pull dough away from the sides. Dough should be very soft and moist. If it's too wet, mix in 1-2 Tablespoons spelt flour.
Flour a clean dry surface with about ¼ cup pastry flour. Place dough in center, pushing it into a ball with your hands. Dust a couple tablespoons of flour on top of ball. Using a floured rolling pin, roll out dough into a ½" thick rectangle.
Spread Filling over dough with a rubber spatula - leaving a 1" border of dough on the long side opposite of you. If filling is very thick, dilute it with a few teaspoons of water. Begin to roll dough (away from you) with the side that has filling all the way to the edge (closest to you). Once you reach the other side, continue rolling until the opposite edge (the "seam") is underneath the roll. Using a pastry cutter or a very sharp knife, cut roll into 3 equal pieces. Cut each piece into 3 more equal pieces - for a total of 9 equal rolls. Place rolls along the pan border – with their seams touching the edge.
Bake for 25-30 minutes or until rolls puff up a bit and the middle begins to brown - rotating pan halfway through. The sides of rolls should be dry and firm. Remove from oven and let cool 5 minutes before adding glaze.
While rolls are baking, prepare Glaze: Combine brown sugar and cornstarch in a small bowl. Stir in hemp milk and let sit to allow sugar to dissolve. Glaze should be thick but pourable. If glaze is too thick, add more hemp milk - a teaspoon at a time.
Once rolls are done baking and cooled, drizzle evenly with glaze. Let sit for a few minutes before cutting or pulling apart. Enjoy!