The Down to Earth website makes use of an accordion list for the GMO FAQ page. This accordion list is keyboard accessible for AT users.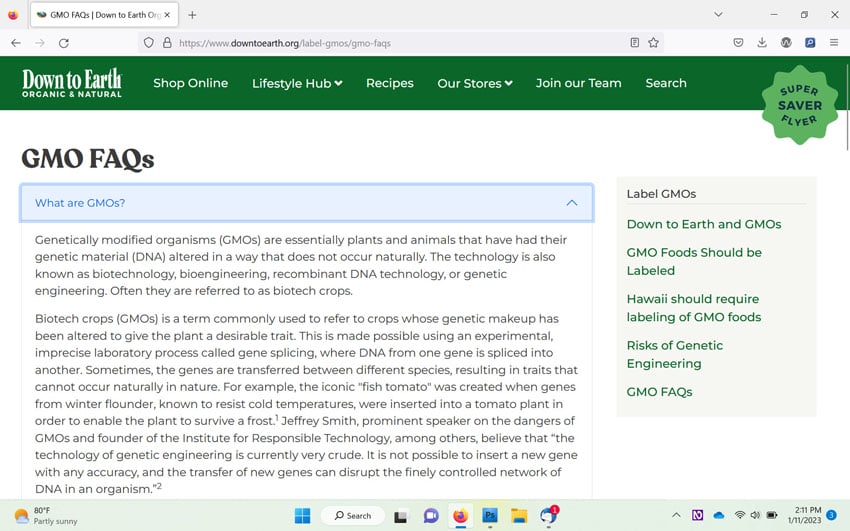 Here are some instructions for using accordion lists with a keyboard:
Use the tab key to enter the accordion list.
Hit the enter key to expand and collapse accordion tabs.
When an accordion tab is expanded, access tab content by hitting the down arrow key.
If you have any problems using accessible accordion lists, please contact webmaster@downtoearth.org .