Balsamic Roasted Root Vegetables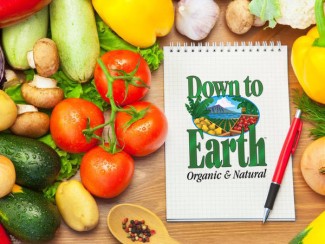 Balsamic Roasted Root Vegetable recipe from Down to Earth Organic and Natural.
Ingredients
¼ cup red onion, sliced
2 cloves garlic, diced
2 carrots, sliced
1 cup parsnip, cubed
1 cup turnip, cubed
1 ½ cup sweet potato, cubed
1 ½ cup potato, cubed
2 – 3 Tablespoons safflower oil
2 teaspoons sea salt
2 Tablespoons balsamic vinegar
Instructions
Preheat oven to 350°.
Line a casserole pan with parchment paper for easy clean-up
Toss all ingredients in a large bowl until well combined.
Place vegetable mixture in lined casserole pan.
Bake for 45 minutes to 1 hour or until all vegetables are thoroughly cooked, turning every 20 minutes.