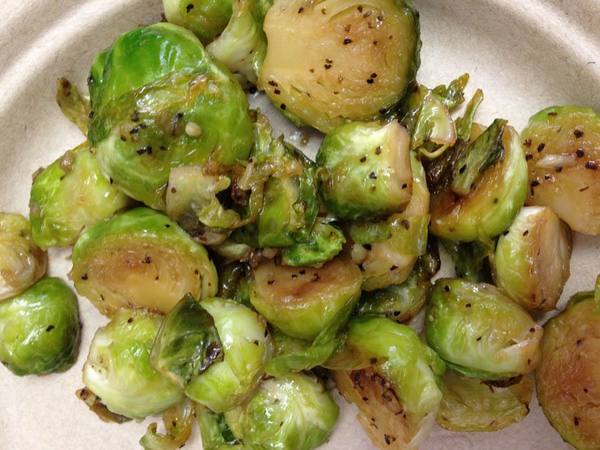 Braised Brussels Sprouts
Even if you're not a fan of Brussels sprouts, no one can resist loving this easy and incredibly delicious recipe!
Updated: Mon, 05/13/2019 - 9:13pm
Ingredients
1½ pounds Brussels sprouts
2 Tablespoons olive oil + more if needed
3 cloves garlic, minced
2 Tablespoons mirin
3 Tablespoons lemon juice
Salt and pepper, to taste
Instructions
Wash Brussels sprouts. Remove outer layers, cut off bottom stems and slice in half. Place in a large bowl.
Lightly drizzle with olive oil and using your hands gently rub to coat Brussels sprouts.
In a large skillet heat 2 Tablespoons olive oil over medium heat. Add Brussels sprouts and cook for 3-4 minutes. Add garlic and mirin and sauté until tender – about 5-8 minutes.
Drizzle lemon juice over and season with salt and pepper. Cook for another minute or until most of the liquid is absorbed. Serve and enjoy!