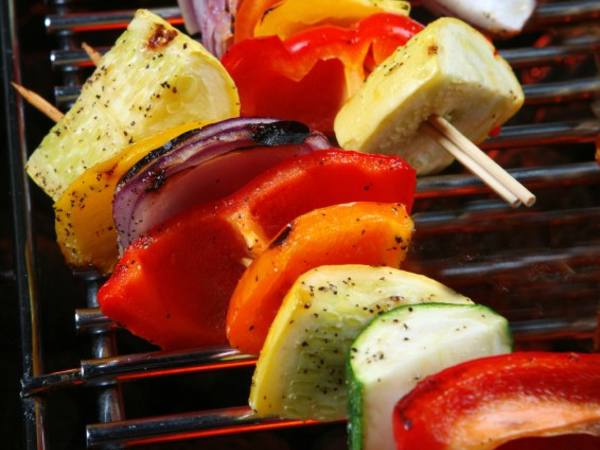 Grilled Veggie Kabobs
Grilled Veggie Kabob recipe from Down to Earth Organic and Natural.
Updated: Sat, 10/13/2018 - 7:52am
Ingredients
12 mushrooms
2 zucchinis
2 lemons
12 cherry tomatoes
1 red pepper
½ cup purple onion
1 vegan sausage link
12 pieces pineapple chunks
Italian dressing
Liquid aminos
Instructions
Preheat broiler.
Wash and prepare all veggies. Chop the following ingredients into 12 pieces: zucchini, lemon, red pepper, onion and vegan sausage.
Skewer chopped ingredients and pineapple in any order and place on cookie sheet. Brush with Italian dressing and sprinkle with liquid aminos.
Place cookie sheet with skewers on the very top rack in oven. Keep the oven door open a halfway and broil for 10 minutes.