Roasted Carrot & Cauliflower Soup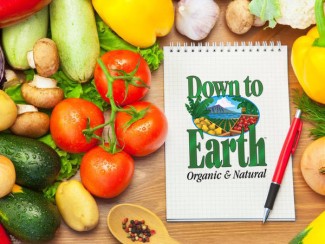 Made ahead of time, this tasty soup can easily be refrigerated and reheated for healthy "fast food" any time of the day.
Ingredients
4-5 carrots, diced
1 head cauliflower, cut into florets
¼ cup extra virgin olive oil + 2 Tablespoons
2-3 Tablespoons honey or agave
3 Tablespoons Italian seasoning + 1 Tablespoon
Salt and pepper, to taste
½ cup sliced onions
½ cup sliced celery
4-6 cloves garlic, roughly chopped
1-2 cups vegetable broth
½ -1 cup almond milk
Fresh herbs like parsley or cilantro (optional)
Instructions
Preheat oven to 375°.
Combine carrots, ¼ cup olive oil, honey, 3 Tablespoons Italian seasoning, salt, and pepper in a large bowl. Toss to coat the carrots. Transfer into a deep baking dish. Bake for 30 minutes.
In a large stockpot, heat 2 Tablespoons olive oil over medium heat. Add onions, celery, and garlic and cook until onions are browned, about 5-7 minutes. Add 1 Tablespoon Italian seasoning, salt and pepper, and cook for one minute more. Reduce heat and add 1 cup broth.
Stir in roasted carrots and ½ cup almond milk. Remove from heat and let cool slightly.
Carefully ladle soup into a blender or food processor (to avoid overloading your blender you may need to do this in batches) and blend until totally smooth- about 5 minutes. Add more almond milk and broth as needed for texture. Taste, and adjust seasonings as you like.
Divide among serving bowls. Garnish with fresh herbs and enjoy!