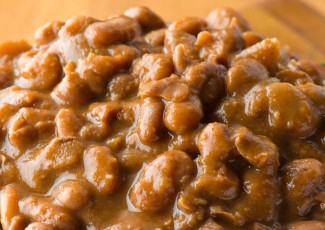 Beans are super-nutritious and delicious, but can be difficult to digest. Soaking, followed by long slow cooking leaves these beans creamy, super yummy and very easy on the body. The recipe works well in a slow-cooker or crockpot, as well as on the stove.

Ingredients
2 cups of pinto or black beans
1/2 onion – diced
1 tomato – quartered, optional
1 dried chipotle pepper, optional
1 bunch of cilantro stalks, rough chopped
¼ teaspoon of coriander powder, to taste
Salt, to taste
Instructions
Soak the beans overnight to make them easier to digest. If you forget, you can cheat by boiling them in lots of water for an hour and then discarding the liquid, but it works best to soak them overnight if you can. Rinse them well.
Put the beans into a large pot and cover with plenty of water. Add the cilantro stalks, tomato, onion and chipotle pepper, if you chose to add them. Bring to a rolling boil for twenty minutes.
Turn the beans down, cover and simmer on a low heat for as long as possible, stirring occasionally and adding more water when necessary. Cooking them all day works best - you're patience will be rewarded by very, very good beans.
When you are ready to eat, take off the lid, turn up the heat and reduce any unwanted liquid.
Season with coriander powder and salt to taste.
Serve. Enjoy!